Regular price
$260.00 USD
Regular price
Sale price
$260.00 USD
Unit price
per
Sale
Sold out
Delve into the captivating world of Indian agarwood with our Saaj Oud & Perfumes' Indian Agarwood Gift Box. This carefully curated set, perfect as a gift or for personal indulgence, showcases 48 grams of natural Assam agarwood sticks. These are celebrated for their captivating aroma and beautiful, woody fragrance, embodying the heart and soul of India's rich agarwood tradition.
Each stick is a story, a sensory journey through the lush forests of Assam, unveiling the intricate layers of earthy, complex notes that Indian agarwood is renowned for. But this box is more than just a collection of agarwood sticks - it's an experience, a journey into the heritage of Indian agarwood.
Beyond the agarwood itself, the box is a testament to exquisite craftsmanship. Produced in Oman by Saaj Oud & Perfumes, each box is stitched by skilled artisans, the fine leatherwork reflecting an elegance and sophistication that only serves to enhance the treasures within.
The Saaj Oud & Perfumes' Indian Agarwood Gift Box is not just a gift, it's an invitation to experience the profound beauty and mystique of Indian agarwood. Be it a token of appreciation or a personal treat, this gift box offers a sensory delight that promises to inspire and enthrall
Share
Ingredients

48 grams of indian agarwood sticks sourced from assam province in india
How to use

for best results, put a small piece of the agarwood on a burning charcoal and wait for it to produce aroma as well as resin.
Shipping

2-7 Working Days in Oman & GCC
5-14 Working Days Rest of the World
View full details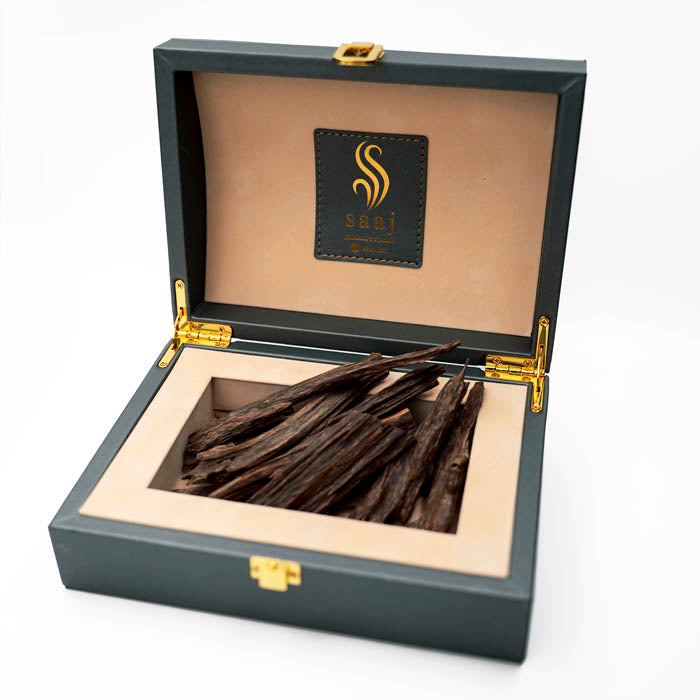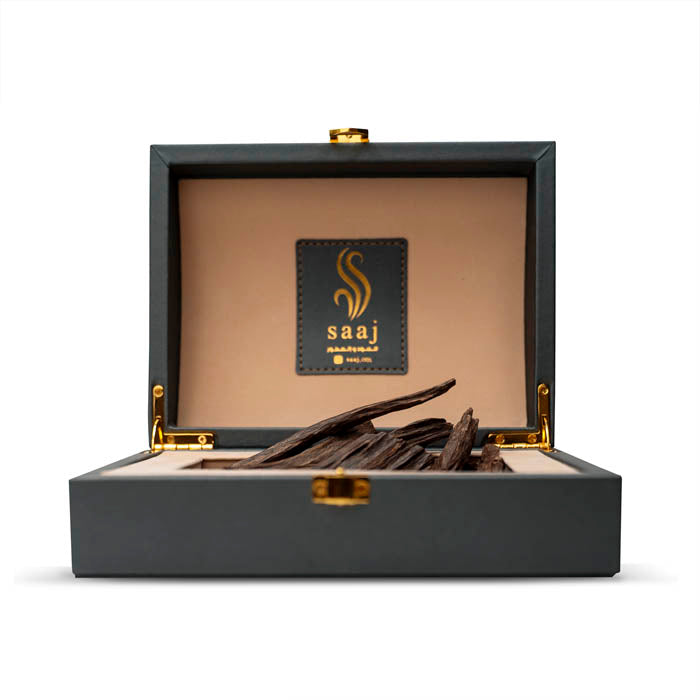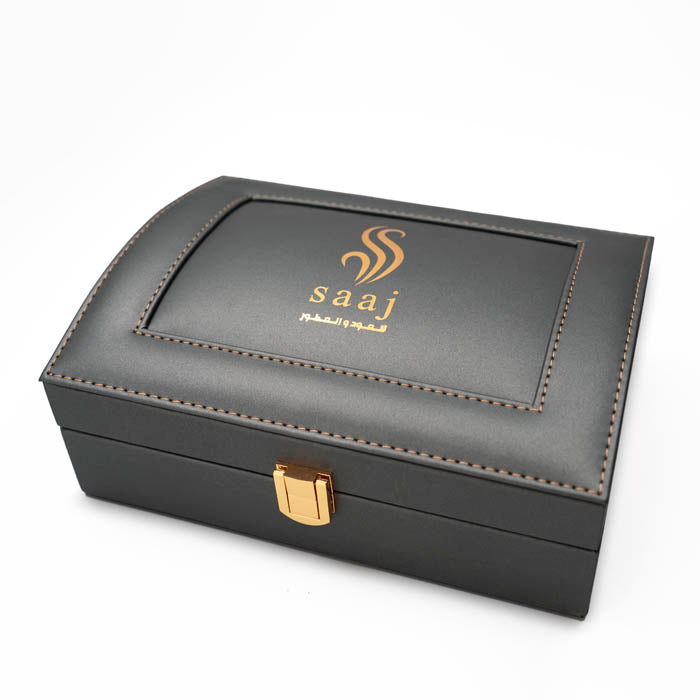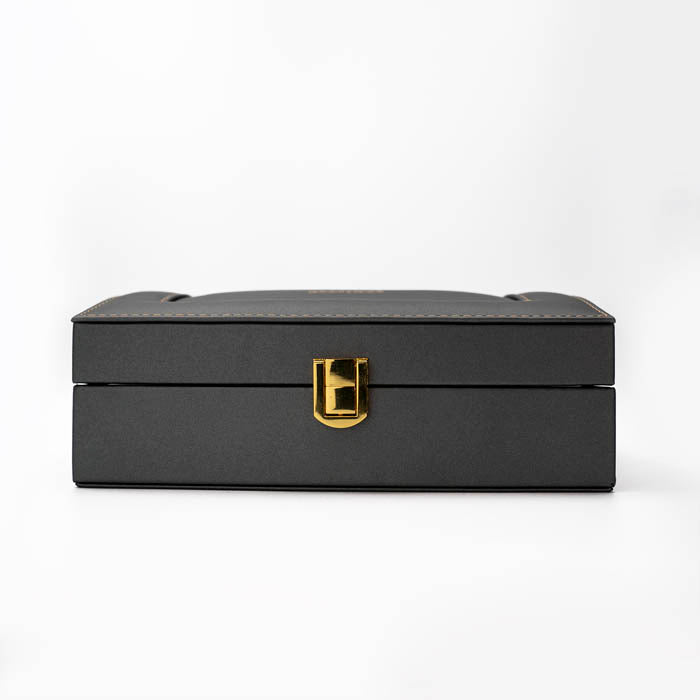 Who are we?
Our online store offers a wide range of agarwood products, including agarwood oil, incense, and carvings. Whether you are looking for a luxurious gift for a loved one, or seeking to enrich your own personal space with the beautiful and uplifting scent of agarwood, we have something for everyone.