Regular price
OMR110.000 OMR
Regular price
Sale price
OMR110.000 OMR
Unit price
per
Sale
Sold out
Treat your loved ones to the ultimate olfactory journey with our Oud Oils Gift Box. This luxurious set is a curated selection of the finest agarwood oils from Cambodia, Vietnam, and India, regions celebrated for their exceptional and rare agarwood varieties.
Each oil in this gift set is a sensory voyage, capturing the unique essence of its origin, and showcasing the exquisite scent that agarwood is renowned for. From the deep, rich notes of Cambodian agarwood to the complex, captivating layers of Vietnamese and Indian varieties, this gift box offers a comprehensive exploration of the best that the world of agarwood has to offer.
Packaged in a specially crafted leather box by Saaj Oud & Perfumes, this gift set is not just about the oils within. The box itself exudes an air of sophistication and luxury, reflecting the precious treasures it houses.
The Oud Oils Gift Box is more than a gift - it's an experience that will last a lifetime. It's an invitation to explore the rich world of agarwood oils, a journey through scent that promises to captivate and delight. Perfect for the discerning perfume enthusiast or anyone looking to delve into the world of oud oils, this gift box is a testament to the beauty, complexity, and elegance of agarwood
Share
Ingredients

The box contains four 3ml bottles of Vietnamese Premium oud attar, Cambodian premium oud attar from Pursat province, Indian premium Kalakasi oud attar, and Indian premium Seufi oud attar
How to use

apply one of the oils on your wrist, neck, chest, or behind your ears to have maximum benefit of its beauty
Shipping

2-7 Working Days in Oman & GCC
5-14 Working Days Rest of the World
View full details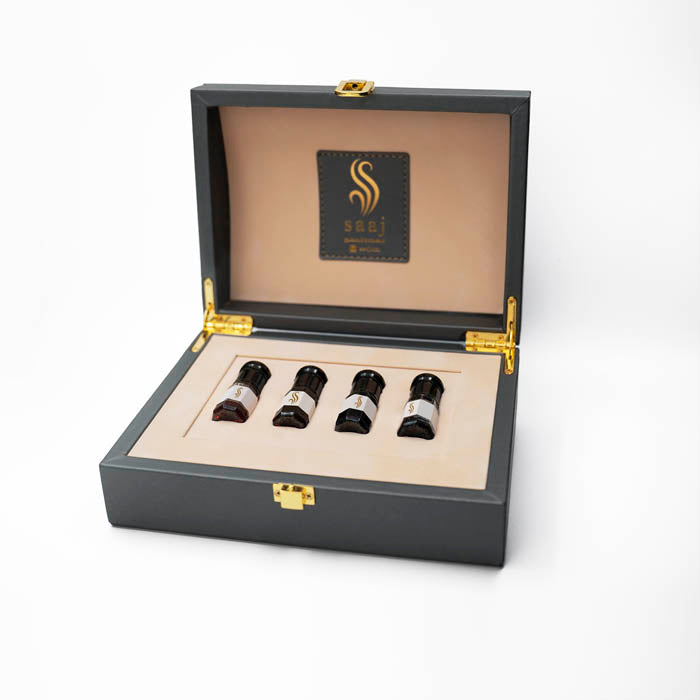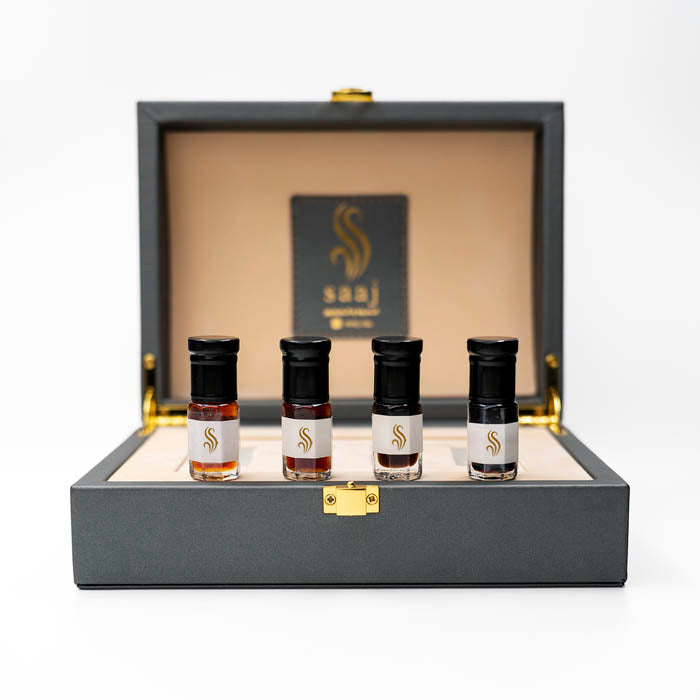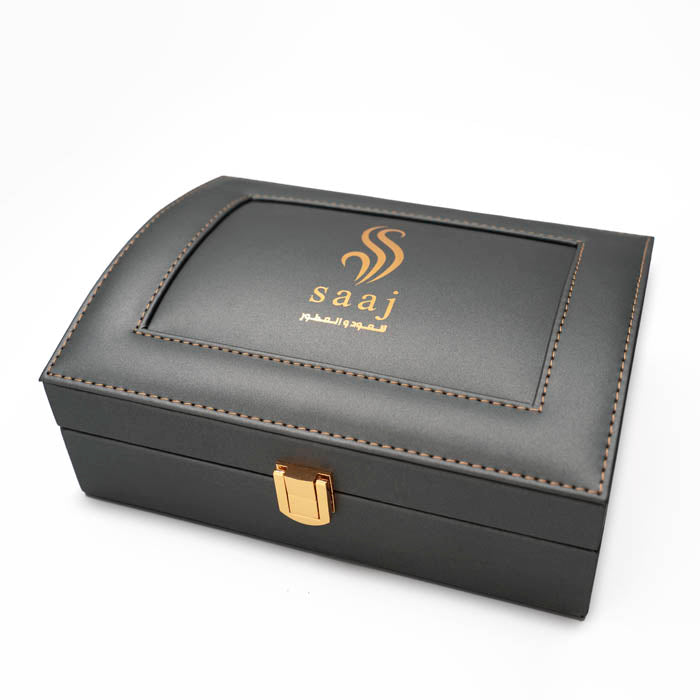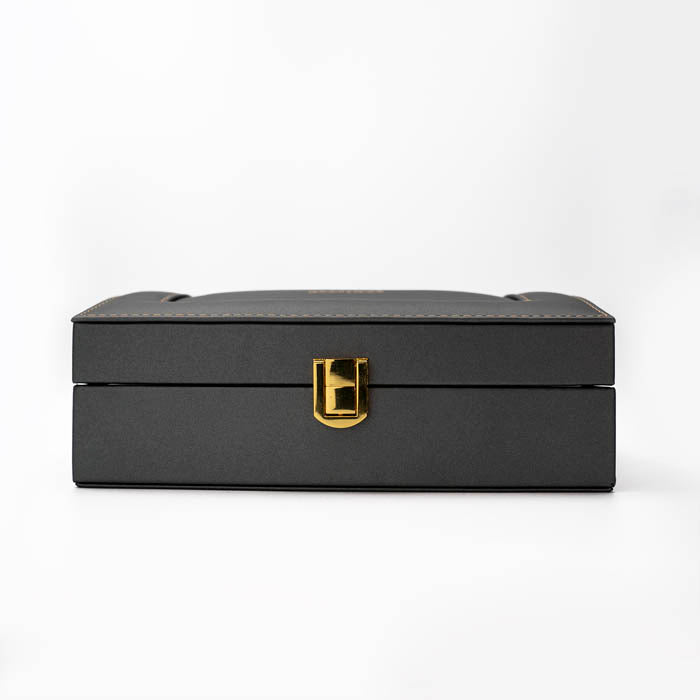 Who are we?
Our online store offers a wide range of agarwood products, including agarwood oil, incense, and carvings. Whether you are looking for a luxurious gift for a loved one, or seeking to enrich your own personal space with the beautiful and uplifting scent of agarwood, we have something for everyone.