Regular price
OMR32.000 OMR
Regular price
Sale price
OMR32.000 OMR
Unit price
per
Sale
Sold out
Experience the unrivaled allure of our Kalakasi Agarwood Oil. This distinctive oil, meticulously sourced from the agarwood of Kalaka mountains in India, is an exceptional choice for those seeking to make a personal statement through scent.
In each 3ml bottle of Kalakasi Agarwood Oil, you will find a complex blend of notes, resulting in an exclusive fragrance that's as captivating as it is unique. The oil encapsulates the intricate beauty of the prized agarwood from the Kalaka mountains, promising an olfactory experience that is truly one of a kind.
This isn't merely a scent - it's a journey into one of nature's most sophisticated fragrances, an opportunity to appreciate the painstaking artistry involved in distilling such a refined oil. With its distinctive aroma, the Kalakasi Agarwood Oil serves as a testament to individuality, making it the perfect choice for those desiring to stand out.
Seize this opportunity to embark on a sensory journey through the rich, captivating world of agarwood with our Kalakasi Agarwood Oil. It's more than a fragrance - it's an experience that leaves a lasting impression.
Share
Ingredients

3ml bottle of pure distilled Indian Kalakasi agarwood oil
How to use

apply the oil on your wrist, neck, chest, or behind your ears to have maximum benefit of its beauty
Shipping

2-7 Working Days in Oman & GCC
5-14 Working Days Rest of the World
View full details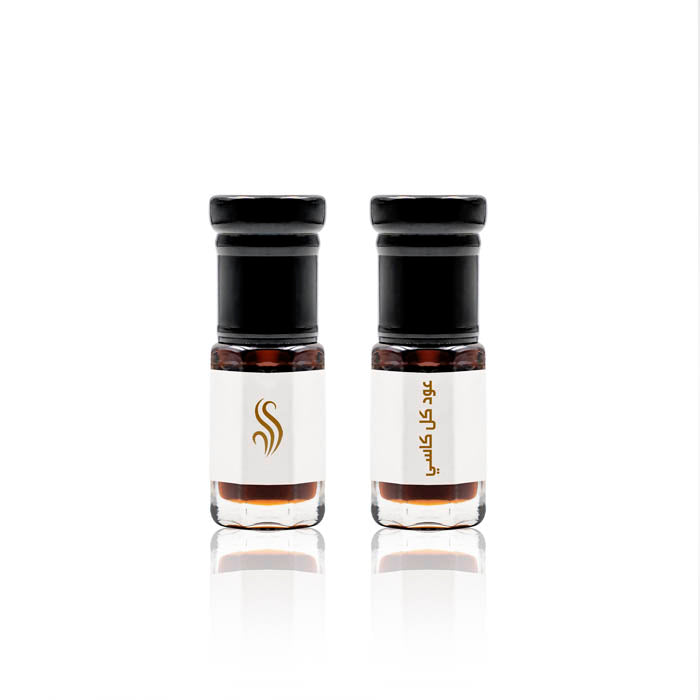 Who are we?
Our online store offers a wide range of agarwood products, including agarwood oil, incense, and carvings. Whether you are looking for a luxurious gift for a loved one, or seeking to enrich your own personal space with the beautiful and uplifting scent of agarwood, we have something for everyone.